We provide full-service bathroom design and bathroom remodeling to Central New Jersey residences. We are a full-service bathroom remodeler, and that means that we have brought together expertise across several disciplines, including plumbing, electrical work, lighting, and construction, to create a cost effective and efficient process for installing unparalleled bathrooms.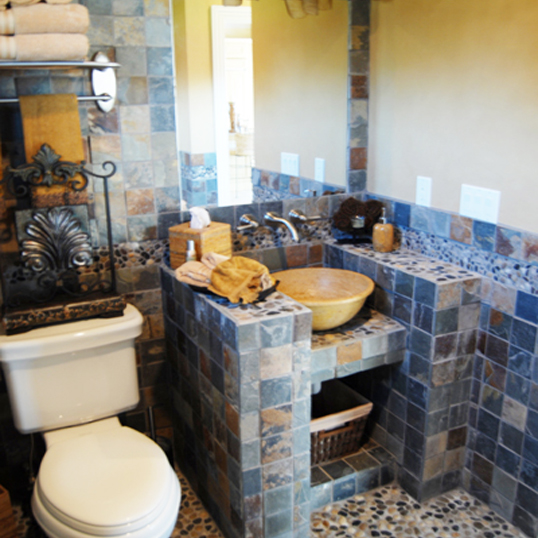 Whether you're looking for a sleek modern look, something more traditional and elegant, or anything in between, we can give you a free estimate on bathroom remodeling services. Whether you're looking for the straight-forward face lift with a new vanity and new counter or looking for a completely new bathroom, we can help.
We install ready-made or custom cabinets, countertops, sinks, walls, tiles, shower, tub, sauna, or whatever else you have in mind. Add functionality and value to your home with a new bathroom renovation project.